Cynthia Dix is a talented designer, painter and ceramicist who loves to capture the essence of native Australian flora and fauna.
She was ready to take her art to the next level, with her designs now gracing beautiful silk scarves, tote bags, cushions and more.
Cynthia wanted a simple and elegant personal brand that would work well on her original art as well as her prints and paraphernalia.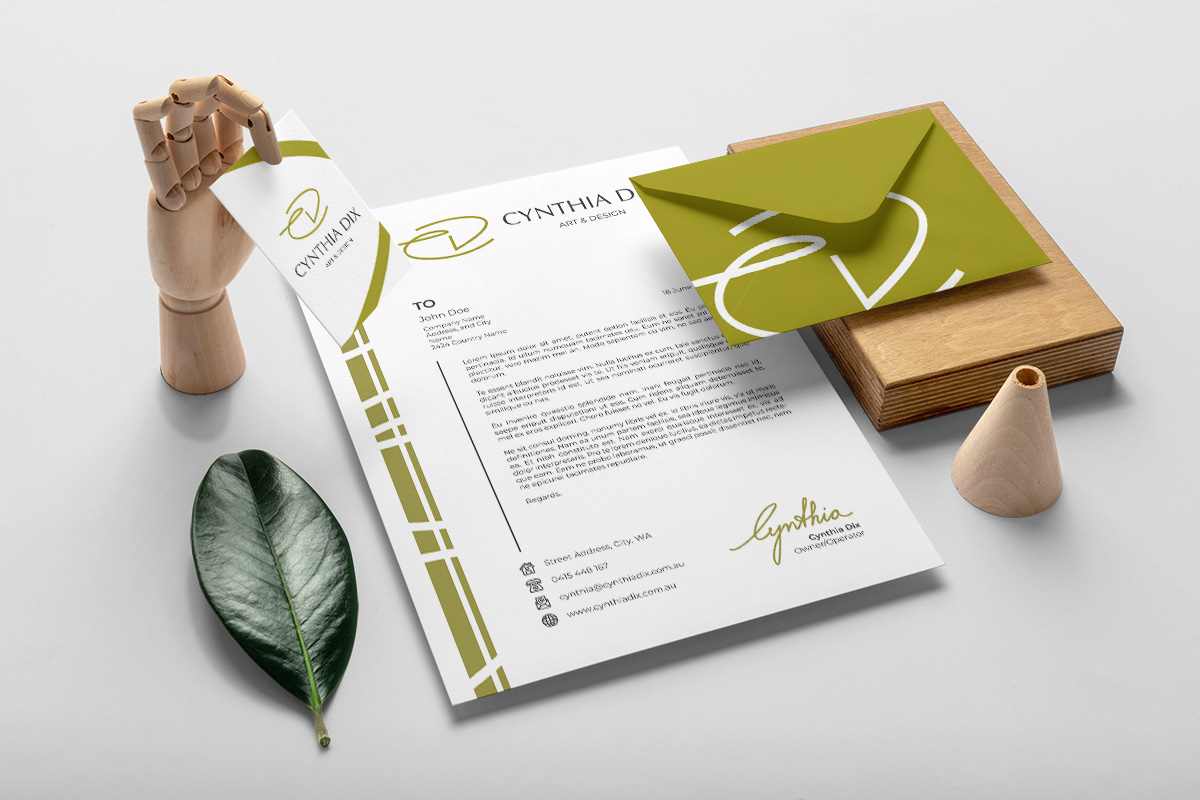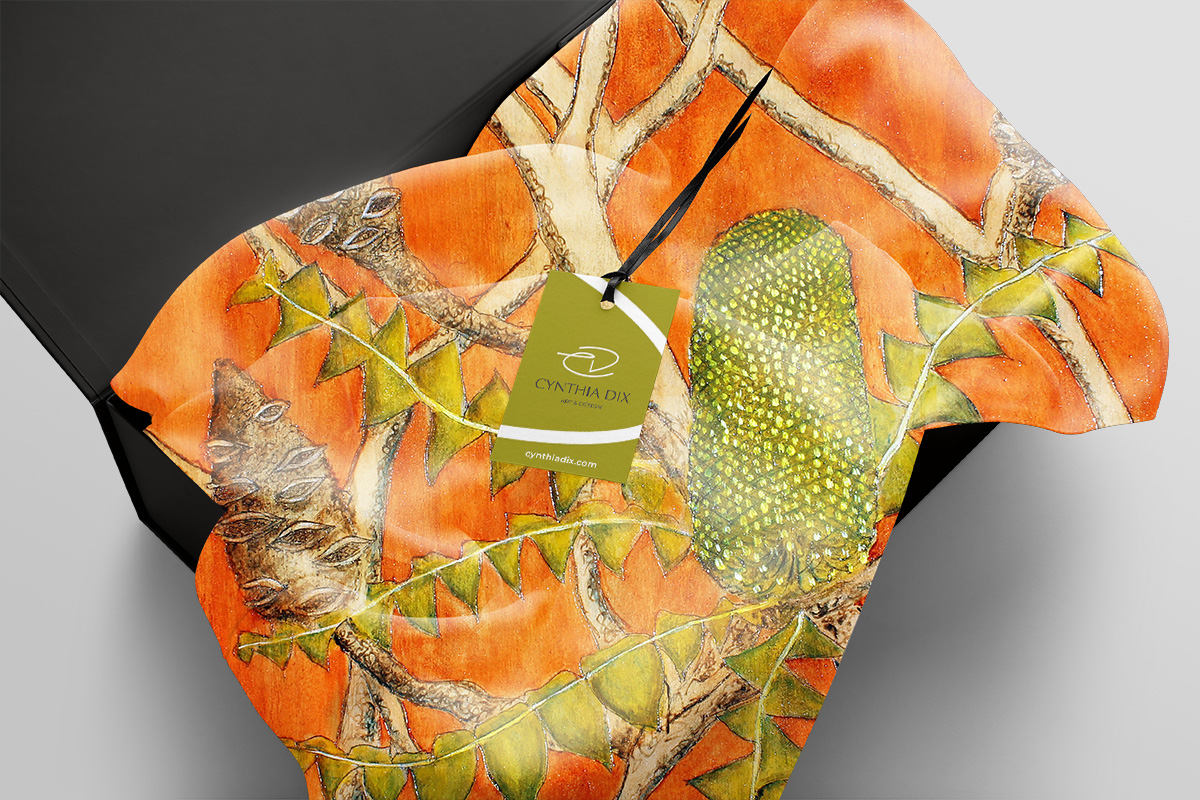 Personal Brand
Cynthia's brand is modern, stylish and timeless.
It is suitable for use across textiles, ceramics, digital and print media.
The brand's main yellow-green colour is a warm, friendly colour that stimulates creativity and energy and exudes excitement.
This is paired with a simple and timeless black or white, exuding professionalism and class.
Cynthia's web designer was able to pick up the brand and translate it to her existing website to build her professional online presence.
Sarah is both analytical and creative.  She raised questions I hadn't even thought of to get a clear picture of what I was trying to achieve.  She presented a range of concepts to allow me to chose something that reflected my business and aims.  I'm thrilled with the result.
Cynthia Dix
Are you ready to get started?