A fresh look for the future
Collie Basketball Association has a long and proud history. As it enters a new chapter in its journey as a community sporting club, it continues to build on the narrative and storyline that brought it to where it is today and yet also have a keen eye on the future.
We partnered with HRE Consulting to design and facilitate a co-design journey to help the Collie Basketball Association develop its new brand for 2020 and beyond.
The new brand screams #colliepride. It talks to teamwork, inclusion and development. It gives a truly respectful nod to the past and a huge roar to future generations of players and supporters.
A brand new brand
The Cougars brand for the Collie Basketball Association is a welcoming and inclusive brand, yet fierce and competitive. It elements convey sense of pride and invoke that white-line fever attitude that players can relate to.
The brand and its elements are flexible enough for the youngest players as they start on their basketball journey and to grow with them as they grow. It works on the court for players, in the stands for supporters and spectators and throughout the off-season and across all communications.
Elements include the Cougar icon, slashes, logotype, hashtag and spot pattern as well as a softer variation for Cubs. Elements can be used on their own, in any colour variation and at any scale, providing a very flexible brand for all uses, while maintaining congruence across platforms.
Logo sting
Because the Collie Cougars is such an action-oriented brand, we threw in a logo sting to present the brand in a fun and dynamic way.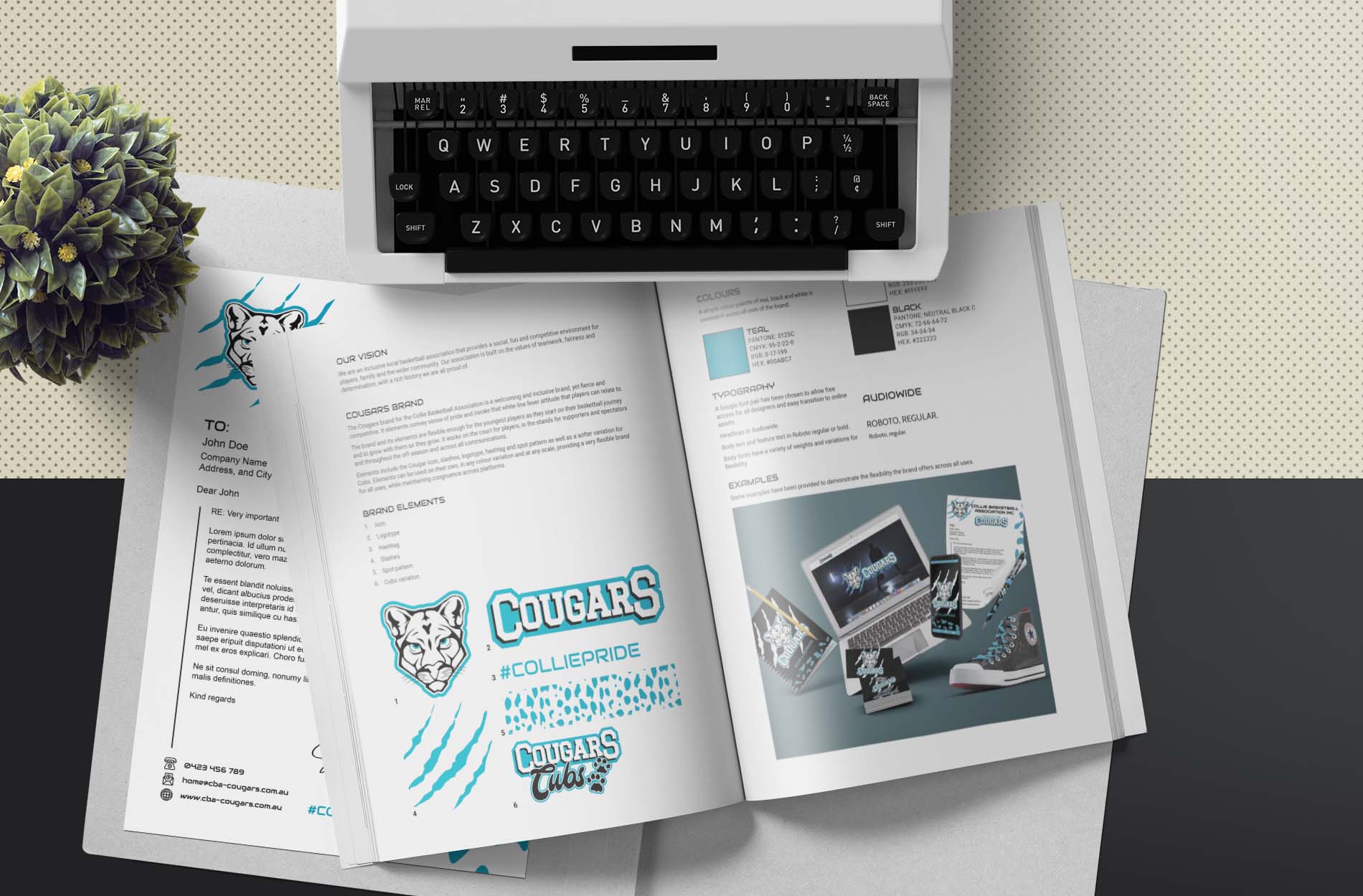 Style guide
We captured the Collie Cougars branding journey and outcomes in a simple style guide to help keep the Collie Basketball Association's communications on point.
Are you ready to get started?