The Collie Art Gallery needed a bold, but elegant, brand for the inaugural Collie Art Prize in order to establish its credibility as regional Australia's richest art prize.
It needed to be flexible enough to translate across digital and printed media, as well as being sympathetic to the major sponsor's branding.
Gumfire adapted the gallery's existing branding with a simple line element that could be effectively used in social media, print and digital advertising, the prize's printed calendar and artwork labels.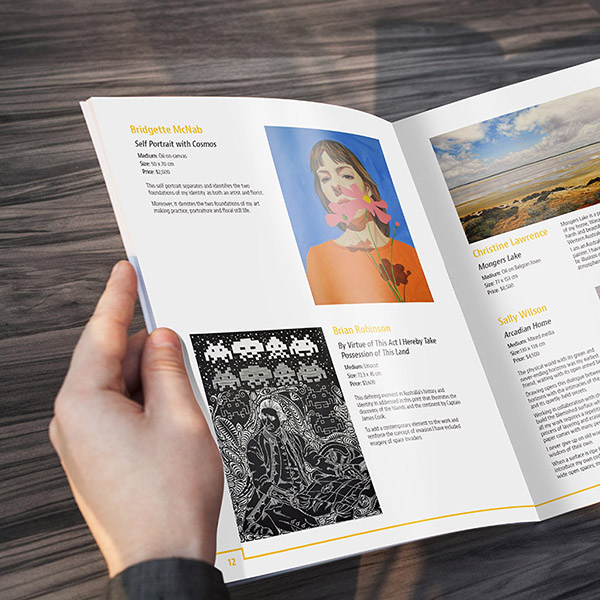 Catalogue
Is it even an art prize without a glossy catalogue?
We provided graphic design, copywriting and content liaison to produce a 36-page catalogue that will be a treasured keepsake for years to come.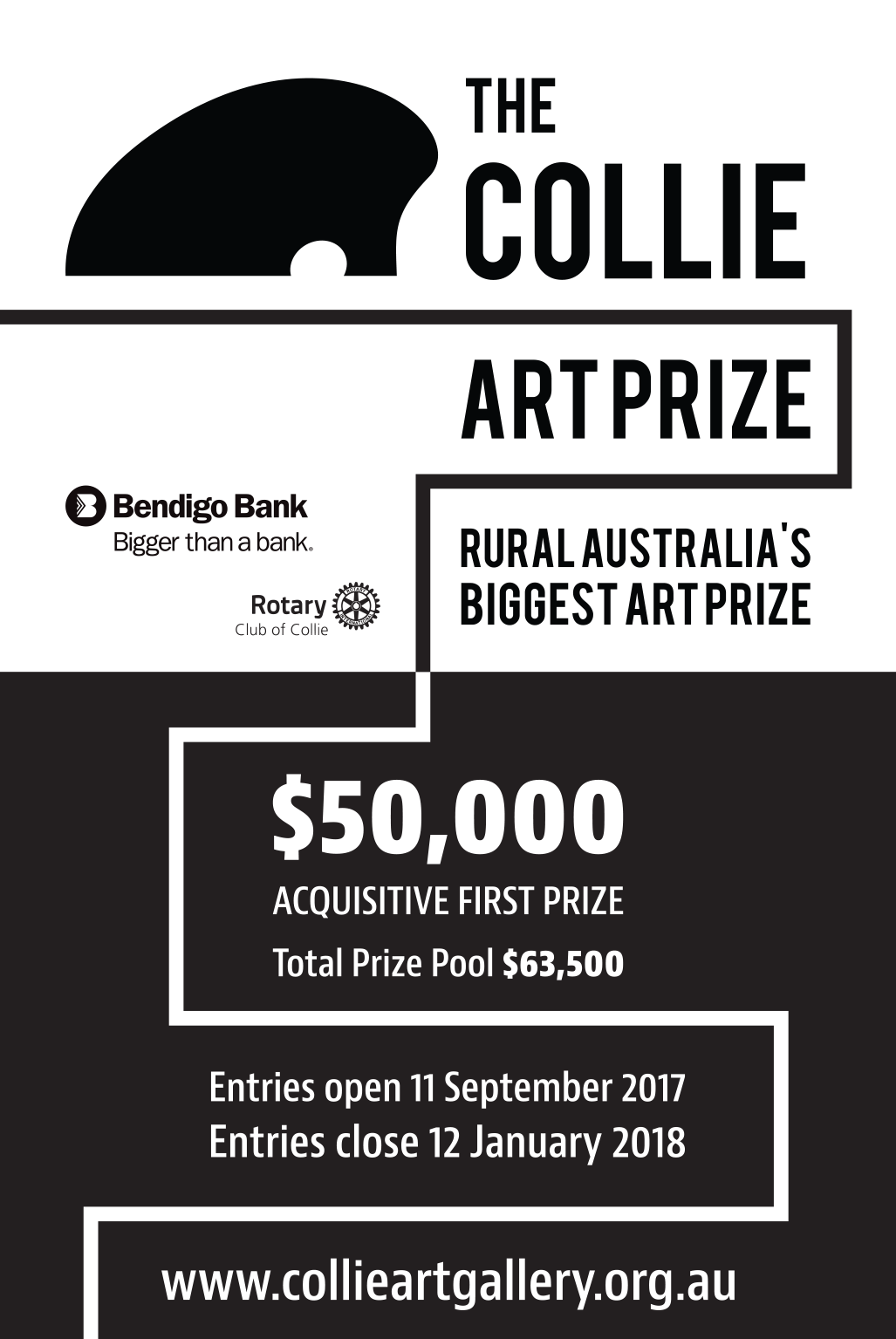 Advertising
The Collie Art Prize was advertised far and wide, but due to budgetary and publishing constraints, black and white versions were often required.
The branding translated well across a wide variety of formats, providing great exposure for the prize, gallery and the town.
Video production
The gallery was lucky enough to have a video camera and a willing volunteer to capture the exciting prize announcement but needed some help pulling a video together.
Of course, we were happy to help.
Are you ready to get started?