A local team of changemakers known as Operation Next Gen held an Art & Tech Fest to launch Global Entrepreneur Week in Collie.
The festival had a ful program of activities, covering visual arts, filmmaking and music disciplines, finishing with a free community concert and video art projection, all in the centre of Collie.
Gumfire helped create a fun, modern and creative brand for the festival that was used across its website, social media and printed collateral.
Website
A fully responsive website was created specifically for the festival, but can now also be used by the team to showcase their other activities.
Video production
A short video was produced using custom graphics, stock images and footage supplied by the festival participants.
The video was shared on social media as well as the website landing page.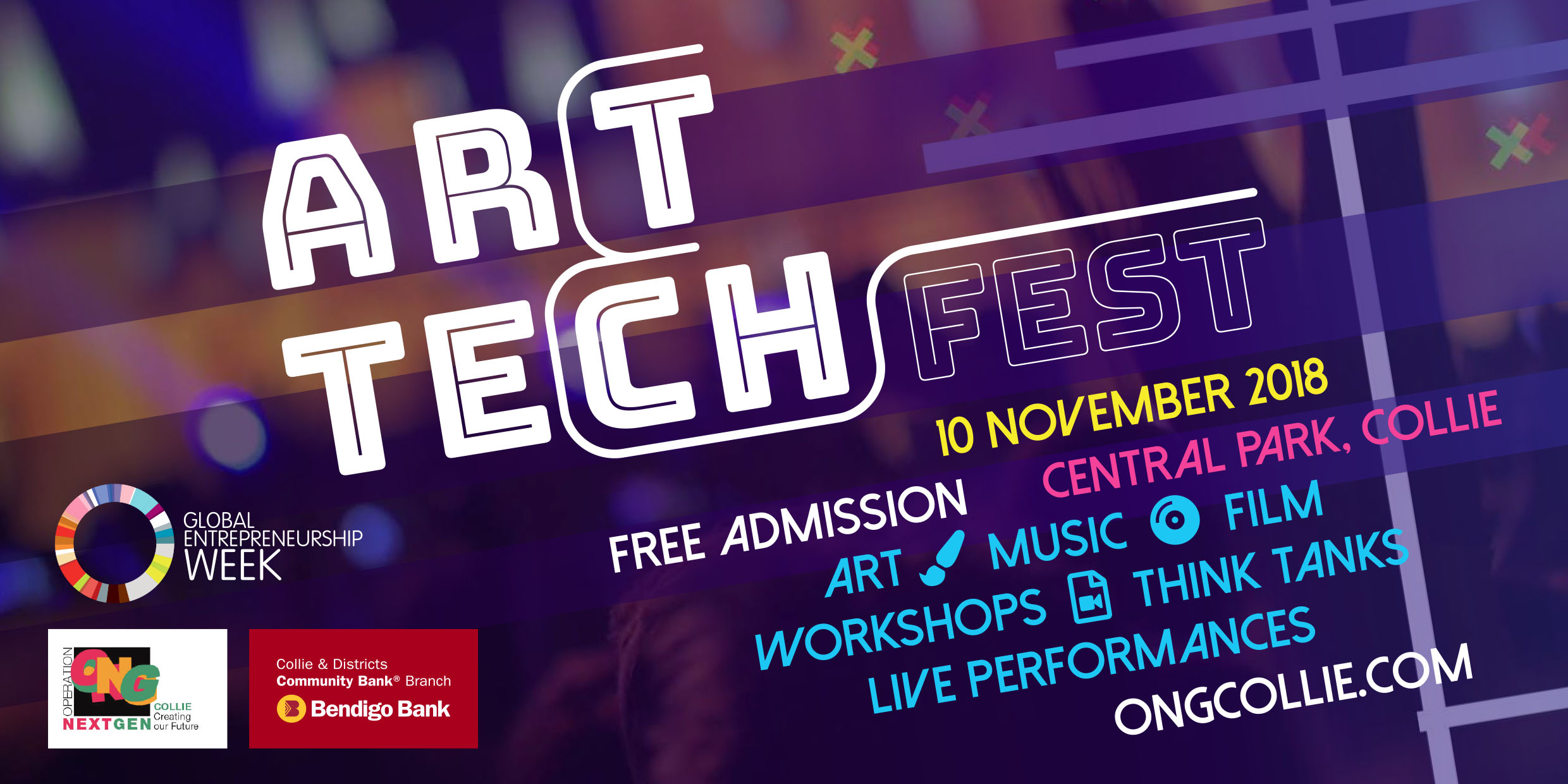 Merchandise
The branding was extended to posters, flyers and banners to create awareness of the festival throughout the South West.
Thanks Sarah for your prompt and professional response to our creative brief. Your input was invaluable and the outcome excellent.
Kerry Anderson, Operation Next Gen coordinator
Are you ready to get started?