It's beginning to look a lot like Christmas
The Christmas Pageant organisers wanted a brand that captured the excitement of Christmas and conveyed old-time values.
Gumfire took inspiration from the brand that created the original Santa brand and rolled it out in fun new ways.
It's a nostalgic brand that appeals to people of all ages.
Website
A fully responsive website with multiple pages of information, embedded video and stallholder registration.
A great example of a basic website for an emerging event.
Video production
We used footage commissioned by Collie River Valley Marketing Inc. to produce an event video that would help increase awareness.
These videos can be made in standard format as above to enable them to be used on websites and standard screens, or in a social media format that takes up more real estate on users' screens.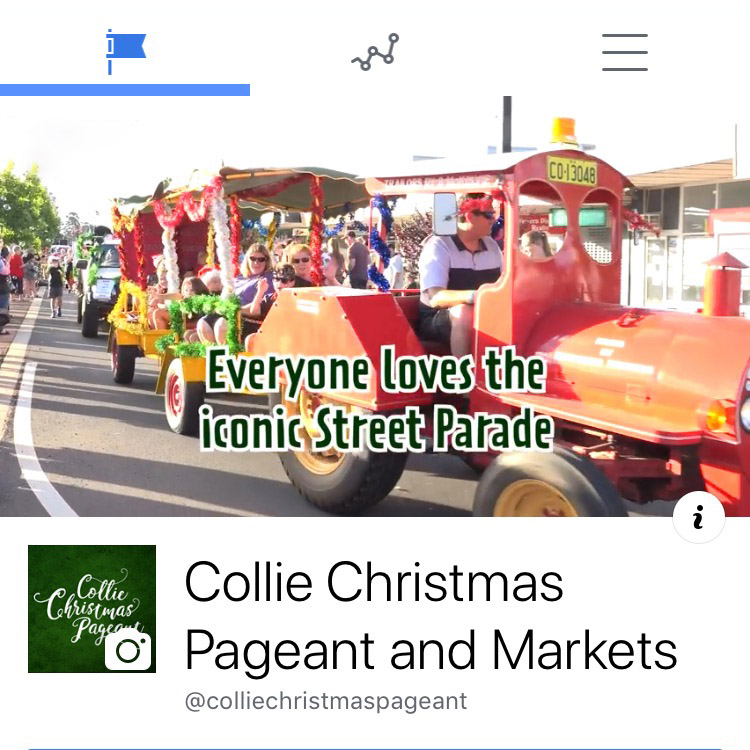 Social media
With no real social media savvy volunteers, the Christmas Pageant volunteers turned to us to help get the word out.
We managed to reach in excess of 50,000 people in the lead up to the event, with the best turnout on the day yet.
Gumfire has been an integral part of the Collie Christmas Pageant for 3 years now.
The Lions Club of Collie needed an organisation with the social media skills who could create a brand that would capture the excitement of Christmas and promote the Collie Christmas Pageant as an event that people would want to attend from far and wide.
Gumfire has certainly achieved this. They create a very professional fun, foot-tapping product . Check out the 2018 Collie Christmas Pageant website! We will definitely use Gumfire again for the 2019 Pageant.
Ian Bushell, Collie Christmas Pageant coordinator
Are you ready to get started?